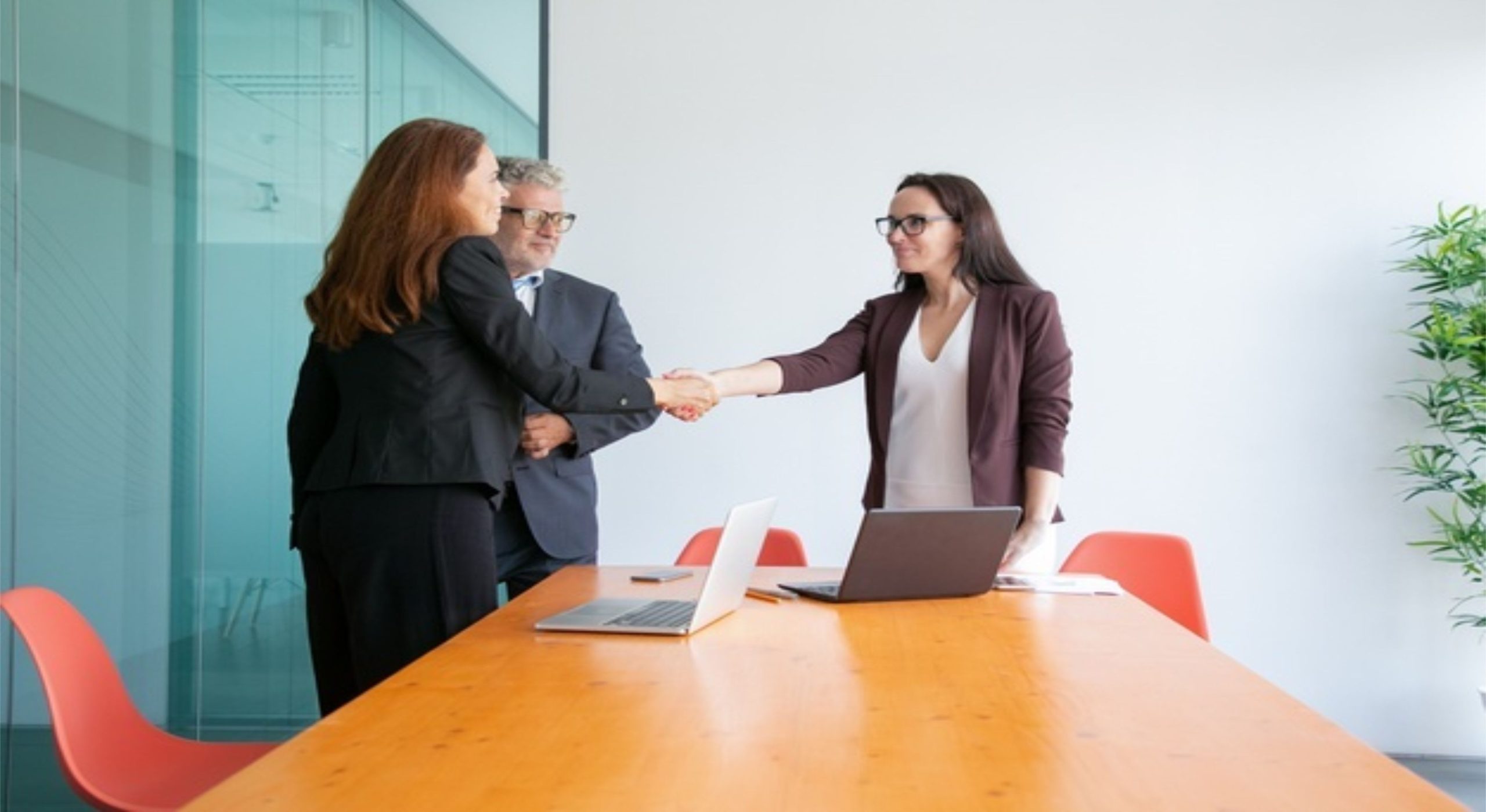 Having a strong image at the job interview can be a decisive factor in getting hired. That's why it's important to know how to make a good impression on your employer.
When it comes to company profile and prerequisites, you don't always fit. That's why it's important to look for a suitable match and increase your chances by making sure you fit into the company's environment.
If you're looking for tips to make a good impression and show your interviewer that you have what it takes, you've come to the right place.
Know how to make a good impression on your employer
Knowing how to make a good impression on your employer can be decisive for your selection in a company's project.
Employers like candidates who catch their eye, and this will make it easier for them to be selected.
Are you applying for a particular position but don't know how to present yourself in the position you applied for? Fortunately, this is pretty easy to find out by considering the tips below!
1.    Make a good first impression
Nothing is more important than a great first impression in the interview process. To impress, candidates must have a thoughtful introduction and be aware of social cues in the workplace.
But what does it mean? To make a good first impression, you need to look good in the first place.
This concerns your clothes, hair, jewelry and hygiene. If all this is in order or within the company's standard, you will already earn some points.
It's important to show a lot of confidence and not let nervousness get the better of you. This is the key to giving a great presentation or making a great first impression. Convince yourself that you are good at what you do and that you should be valued. After that, it will be easier to convince the employer.
2.    Prepare for the questions
To avoid getting nervous, answer any potential personal or professional questions as they arise.
To do this, research the company or employer, have a resume prepared and build a good portfolio.
All of this will show your level of professionalism and demonstrate that you have the necessary skills, in addition to having dedicated yourself to this position.
3.    Take it easy
It's essential to stay calm in this situation, as you know your competitors are nervous. You just need to stay positive and things will take care of themselves.
In order not to get tangled up in the answers and end up running away from the questions, stop and breathe. Enter the room relaxed, join the employer's conversation and show that you have nothing to hide and that you came prepared.
This will convey confidence and show that you can be a great fit for this company.
4.    Don't be late
If you want to make a good impression on your potential employer, avoid being late for the interview. Without that, all other tips are useless.
You must show dedication, and that includes punctuality!
5.    Send a thank you note
Take the time to thank the employer for being willing to meet with you. People notice when you are active in your work and show sincerity in your efforts. Keep your level of perseverance high by making personal calls, sending handwritten thank you cards, or even texting.
These were some of the best tips for impressing your interviewer and getting a great job. Make sure you practice this during your next job interview and enjoy! Good luck!
Credits – Cover image: <a href="https://br.freepik.com/fotos/computador">Computador foto criado por pch.vector – br.freepik.com</a>
Post inside image: <a href="https://br.freepik.com/vetores/relogio">Relógio vetor criado por macrovector – br.freepik.com</a>