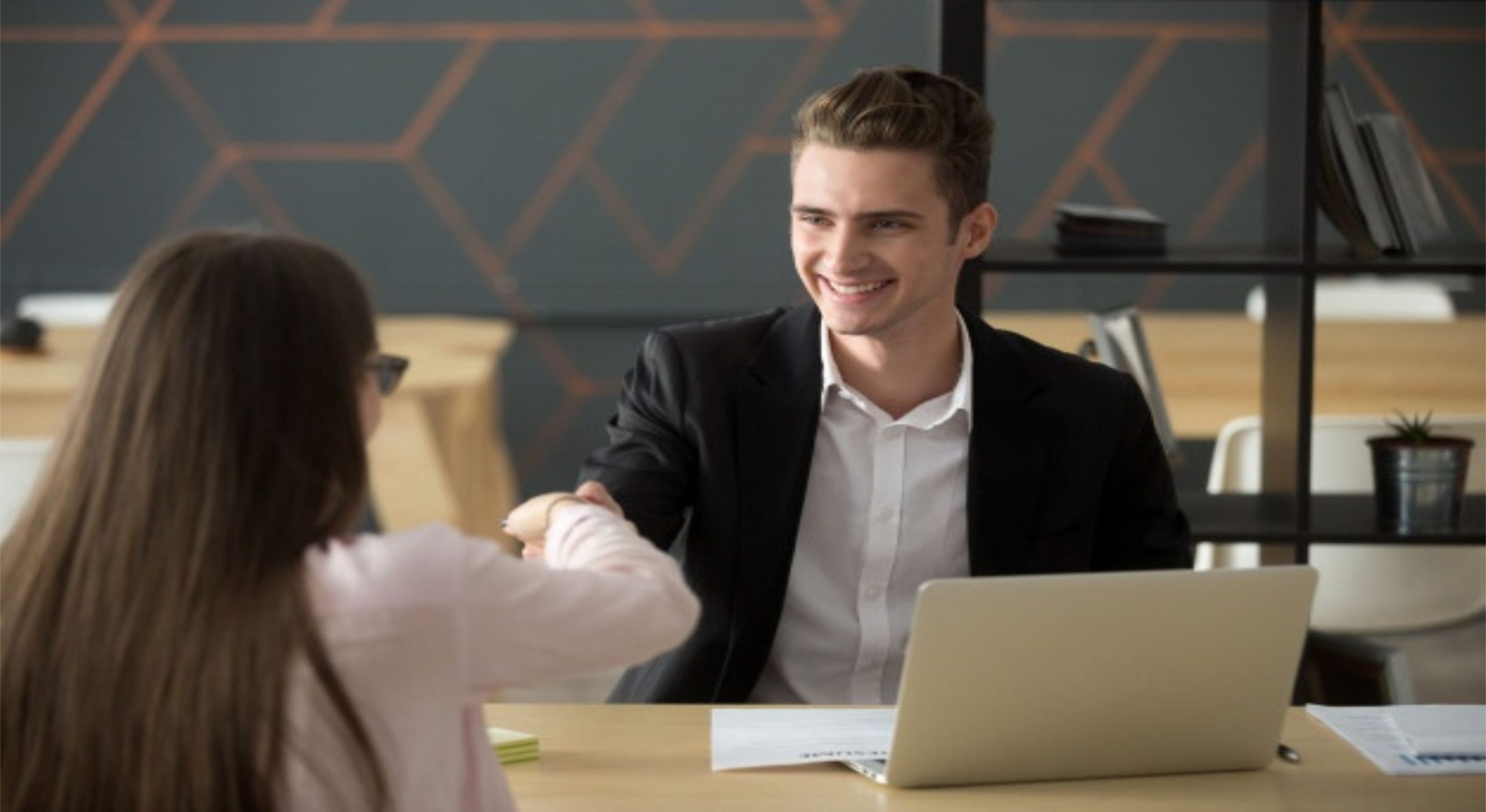 Every interview is different, but good preparation will always allow you to give your best. Here are 9 steps to follow before and during the job interview.
Before the Interview
Before you even enter the interview room, you need to assess a few factors.
1-        Know your strengths and weaknesses
When you are trying to get a new job, you should examine your requirements and skills. Is there a valid match between what they are looking for and their abilities?
If some of the most important abilities appear in your Weakness column, there will be no match.
It can be difficult to accurately predict what sets you apart from other candidates, but there are aspects of any job description you should look for. If your three or four strengths are present in the description, it's an undeniable indicator that you're a perfect candidate and worth taking seriously during the interview.
2-         Know what you like or dislike
A job that involves people is probably better for improving your social skills, but a position at the computer screen can be more beneficial for hours of uninterrupted work.
Some people are motivated by the amount of money they earn from a job, but that's not enough for most people. That's why it's important to like the kind of work you'll be doing.
3-         Know the industry, the company and its competitors.
Understanding the company and what it does, as well as the types of competitors it has, can help you move to the next step. By ensuring you have a high level of knowledge, all your decisions will be better informed and well thought out.
4-         Practice
Artificial answers in interviews can be quite common, but you still need to prepare. Being artificial or forced during an interview is not only unprofessional, it also leaves a bad impression on your future employer.
It can be a bit tricky to answer about your future career plans, for example, if you've never stopped to think about them.
There are many benefits to being prepared. It reduces stress, lessens fatigue and consistently produces better performance. It's easy to do research, so there are many sources to search about the company on the internet, starting with websites, Instagram and LinkedIN.
5-         Dress properly
Clothing should be clean, comfortable and appropriate for the occasion. You must feel confident when standing in front of the hiring manager. This will help boost your performance during the interview.
Casual clothing is acceptable for most workplaces, but consider formal clothing styles as well. The colors black and navy blue are considered more neutral and are very common choices in most interviews.
During the interview
It's important to be aware of your body language in interviews. The percentage of what you communicate this way is high, which indicates the power of nonverbal communication.
6-         Eye contact
Looking away or breaking eye contact occasionally is okay, but for the most part, maintain good eye contact during the interview. Maintaining constant eye contact will give you confidence in what you say.
7-         smile
When you're feeling stressed out, a smile always helps. This lets others know you are relaxed and confident. It also helps to show the interviewer that you like the conversation and increases their confidence factor, which is very important during interviews.
8-         Handshake
Practice your handshake. Don't crush the interviewer's hand, but don't shake hands too loosely either. He must be firm and professional.
9-        Posture
Sit up straight with your shoulders back and your feet firmly planted on the floor. It's good to cross your legs if you feel more comfortable doing it, but avoid looking too relaxed.
The tips in this article will help you avoid making common mistakes during an interview. You are sure to impress employers with this advice!
Credits – Cover image: <a href="https://br.freepik.com/fotos/cartao-de-visita">Cartão de visita foto criado por yanalya – br.freepik.com</a>
Post inside image: <a href="https://br.freepik.com/fotos/negocio">Negócio foto criado por yanalya – br.freepik.com</a>