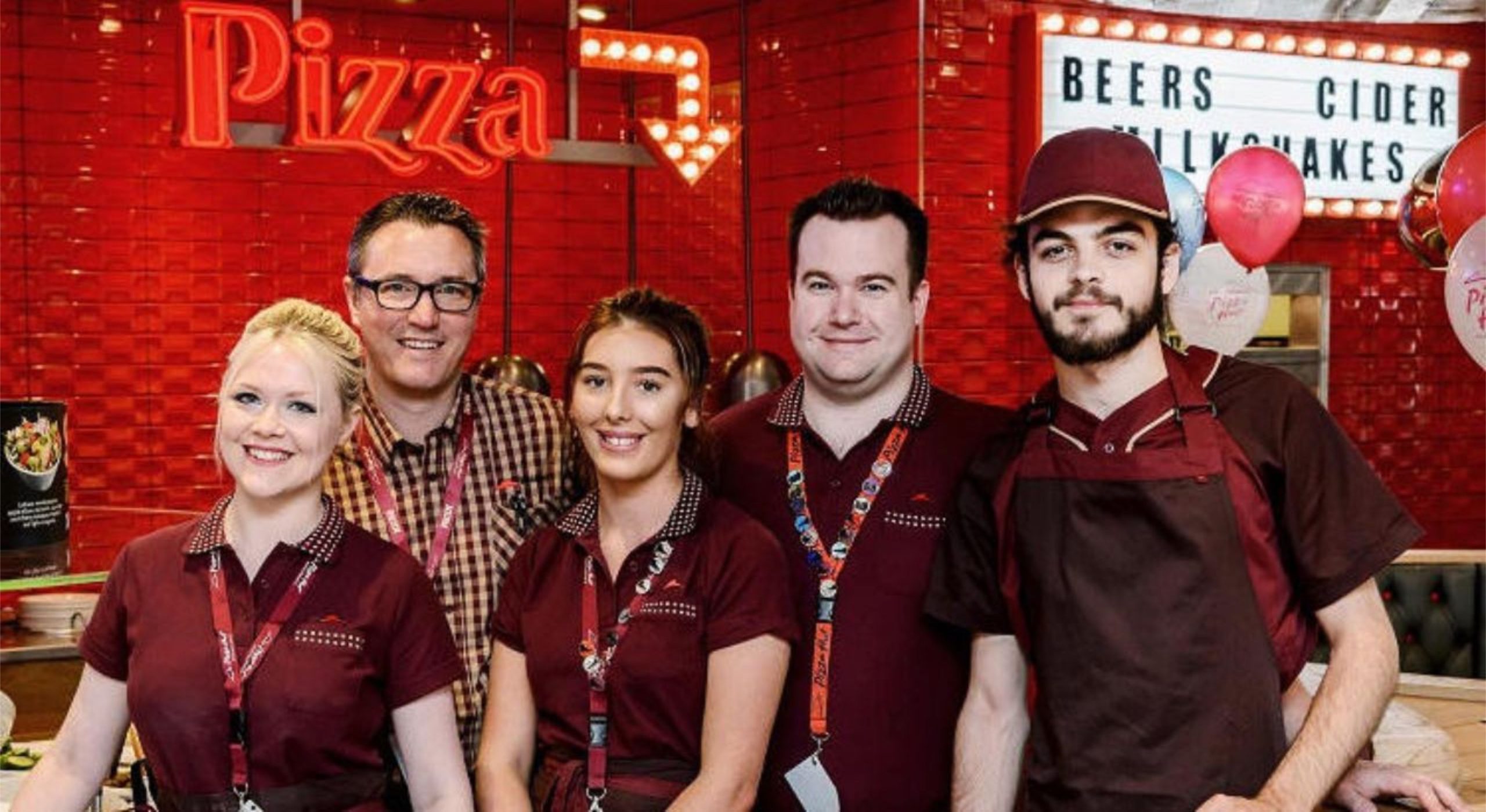 Easy, delicious and loved by everyone: pizza is a global passion that gathers people around, whether it is at the restaurant or at home, as it has been for some time due to Covid-19 restrictions. Pizza Hut, one of the world's most famous pizza franchises, is now hiring, and you can be a part of their team!
Read more: Technology and consulting company IBM announces over 900 jobs in Canada this summer
Pizza lovers looking for work have just found their new opportunity: multinational Pizza Hut is offering several job opportunities across the country, including positions for delivery personnel, customer service, kitchen assistants and more.
With the development of the well-known pizza network and the demand for delivery people across the country this end of September, Pizza Hut is looking to expand its staff. The group offers new job openings in sectors such as maintenance, management, customer service and more.
The company has been in the market for over 55 years now, and it is known for its originality and, of course, for its delicious flavours. Today, Pizza Hut has over 15,000 restaurants and over 300,000 team members in more than 90 countries.
Read more: Be a Zara team member: multinational hires sales associates, assistants, merchandisers and more
Some jobs offered by the company on this call are for part-time positions, which can be a great option if you want to make extra money to help with expenses in your free time if you have other important activities to perform.
To work at Pizza Hut, the candidates must have availability and flexibility of hours, in addition to defining their preference for the distribution in the morning, afternoon, or night.
Job openings at Pizza Hut
As we mentioned above, you have the option of working on the delivery team of a Pizza Hut store near you, but you can also work in one of the group's pizzerias directly with customers or preparing delicious pizzas. Here are the job categories available in this Pizza Hut job call:
Accounting
Customer Service
Driving
Food Preparation & Service
Management
Retail
Production & Manufacturing
Read more: Virtual job interview: Check out 8 tips to rock
For candidates who want to work as a delivery team member, it is mandatory to have, of course, a driving license. In order to work in the network's pizzerias, the requirement is to have great public-facing skills.
These are some of the vacancies that we have selected for you:
Food service supervisor Olds, AB
Cashier Saskatoon, SK
Delivery Driver Oshawa, ON
Contract Delivery Driver London, ON
Kitchen Help Prince Albert, SK
Assistant Manager London, ON
Shift Managers and Team Members Edmonton, AB
Kitchen Help Regina, SK
Food service supervisor Martensville, SK
Cashier Yorkton, SK
Customer Service Representative Thunder Bay, ON
Server/CSR North Bay, ON
Dough Master Membre d'équipe Chef de quart Montréal, QC
Team Member North Bay, ON
Part Time / Full Time Team Member & Supervisors Richmond Hill, ON
Bookkeeper Edmonton, AB
Delivery Drivers Edmonton, AB
Cook Sylvan Lake, AB
Closing Cook Kingston, ON
Restaurant Supervisor Lloydminster, AB
Line Cook/Prep Cook Kingston, ON
Kitchen Staff Edmonton, AB
Shift Manager Edmonton, AB
According to the job portal ca.indeed.com, in which over 2.6k employees have reviews the company, Pizza Hut's employees who work as customer service representatives, counter attendants, and food services associates make up to $ 15.98 per hour, while a general manager makes up to $ 56.86 per hour.
Read more: Kmart to hire sales assistants, cashiers and more, apply today
To check out all jobs available within the company, go to ca.indeed.com and search for the company's name. Once on Pizza Hut's section, you can narrow your job search by using the region and job category filters. Good luck!
Source: ca.indeed.com| Images: hello-franchise.com/ login4all.com